Our Breeding Goals
Lake Farm Genetics is the breeding arm of Lake Farm
We have a very clear goal to breed Angus cattle with great carcasses; high docility and premium marbling. This involves breeding females that, when grown through, will not only display high marbling (intermuscular fat) but when breed to high marbling bulls, will consistently deliver progeny of outstanding eating quality.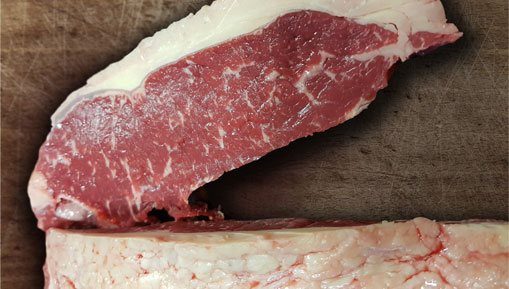 Marbling is a genetic condition. Feeding cattle well does not develop marbling without the right genetics. Marbling is an essential ingredient in our breeding program (along with great carcasses and docility). We breed to the AHUREI BEEF standard.  This is a set of standards that differentiate our Angus cattle.  Ahurei is a Maori word meaning "unique and special" and we couldn't think of a more apt description for our breeding goals and for special cattle.
Learn More
Genetics for Sale
Limited shares available for 1/2 share of our Cows/heifers
We are looking for commercial cattle breeders looking to improve the genetics in their herd and obtain a carcass premium. They can buy a half share of our top registered females (all DNA profiled and carcass scanned).
Animals reside here where we do embryo transfer and implanting (costs split equally). We share the pregnancies. We retain all females pregnancies and the buyer retains all bull pregnancies. Expect 3-5 per annum.
All females are in the top 1% for Angus Pure Index and in the top 5% for marbling (IMF). Pregnancies should both be in the top 1% of both!
It's virtually impossible to obtain such genetics, and certainly not en-masse, and at an affordable price. Availability is limited