Our Story
Where we have come from
Lake Farm is an artisan pasture to plate seller – breeding and raising quality beef to sell directly to it's online clients. Accordingly, growing beef that our customers love is what drives us.
We have won the prestigious "Steak of Origin" (for the best steak in the country) twice and got to the final 20 steaks seven times in 9 years. We are confident we are breeding and raising stock of the highest quality.
Lake Farm Genetics is the breeding arm of Lake Farm.  We are a registered Angus Stud with a few commercial cows but predominantly registered breeding stock.
What drives us is raising Angus cattle that grow well, lay down significant marbling, have great carcasses and great docility.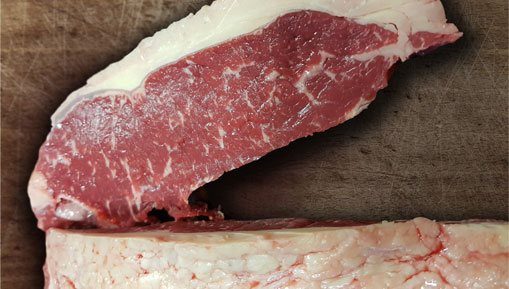 The beef and pies we sell have a provenance story behind them.  The animals are bred, born, and raised at Lake Farm. We do not buy in beef.
So behind the beef and pies, we have a breeding program designed to wow our customers and deliver a great eating experience.
Marbling is an essential ingredient in the program, but the program is much more than that.  We want our cattle to calve easily, grow exceptionally, and deliver a great carcass with large eye muscle. We don't want the cattle too big, so a lot of thought goes into balancing the perfect breeding.
Learn More
Our Mission
To develop a "special and unique" Angus breeding herd
We are on a mission to create an Angus herd genetically as good as any herd anywhere!
We are obsessively driven to breed animals that have more than reproductive efficiency, calving ease, and moderate frame size. We also need great post-weaning growth, carcass, muscle, docility and marbling!
In a "fake meat" and "fake milk" world we must look for animals not only with the best possible eating quality but also carcass merit and growth efficiency. Cattle are vital to the world grass ecosystem and saving the planet. The door for entry to this new world is limited. Cattle bred with these special characteristics have a "special and unique" place in this new world. Maori have a special word to express "special and unique"  –  Ahurei.   It's what our breeding program stands for!