Our Breeding Goals
Lake Farm Genetics is the breeding arm of Lake Farm
We have a very clear goal to breed Angus cattle with great carcasses; high docility and premium marbling. This involves breeding females that, when grown through, will not only display high marbling (intermuscular fat) but when breed to high marbling bulls, will consistently deliver progeny of outstanding eating quality.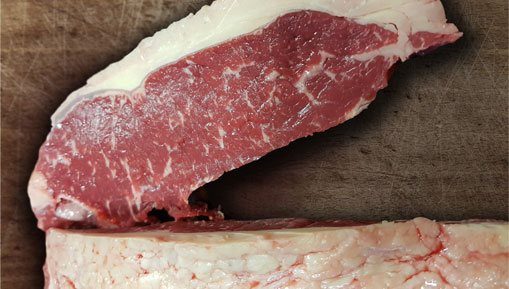 Marbling is a genetic condition. Feeding cattle well does not develop marbling without the right genetics. Marbling is an essential ingredient in our breeding program (along with great carcasses and docility). We breed to the AHUREI BEEF standard.  This is a set of standards that differentiate our Angus cattle.  Ahurei is a Maori word meaning "unique and special" and we couldn't think of a more apt description for our breeding goals and for special cattle.
Learn More
Genetics for Sale
If you want to grow well marbled Angus beef contact us
From time to time we have limited availability of weaner heifers and weaner bulls all in the top percentile of Angus cattle in New Zealand. Some are commercial animals, but most are registered, with full DNA profiles
If you are a commercial beef farmer and want to grow outstanding Angus cattle specifically for "the end game" – eating quality, we would like to help!
We do have very limited availability – maybe 15-20 weaner heifers and 4-5 weaner bulls per year.
Send us an email – but no promises – sorry!